Welcome!
Thank you for visiting our Parish website. You are welcome to join us at any of the times listed for the celebration of the Mass. If you have questions, please contact us.  We look forward to celebrating with you!
In Christ's Peace,
Fr. John Klevence
Mass Schedule




(May 28, 2019 through June 28, 2019)
Church of Our Lady of Guadalupe
(Rt. 17, Roxana, DE)
Saturday  5:30 pm (Vigil Mass)
Sunday    9:00 am/ 2:00 pm(Spanish)

For Daily Readings click Here
This weekend we celebrate the Feast of the Most Holy Trinity.  Many books have been written about this mystery.  Many theologians have studied the question of three persons in one God.  Ultimately, we have to fall back on our faith in regard to this mystery.
Even though we can't explain it, even though we can't fully understand it, we are still called to believe.  We finally have to say that even though it can't be fully understood or explained, we do believe.  We do believe that the Almighty is three persons in one God.
This is really a mystery of love.  It is true that it is beyond our reasoning to make total sense of this mystery but we choose to believe that what God has revealed is true.  As we celebrate this feast, we again say, "I do believe; help my unbelief."
Have a Great Bethany Beach Week!
Full Circle – Words of Thanks from Fr. Ralph
I began priesthood with Fr. Russell and Fr. Klevence at Our Lady of Fatima and am now concluding this phase of my journey with all of you…saving the best for last.  You all have been great!
As many of you have learned, I am a big sci-fi fan and the last story of Star Trek the Next Generation was entitled "All Good Things".  Although in a way this is true, but for those who strive to be faithful to the Lord, life goes on and the best is still to come!
So I see my life being more like a spiral staircase, for I have kept moving forward with stops along the way.  This gave me time to follow Elijah's example of withdrawing for a time to hear the sound of silence and guided me to boldly go into new territories which now will be retirement. 
With much thanks,
Fr. Ralph

We welcome Fr. Lance Martin to our parish as of June 26th.  Fr. Martin comes to us after three years of service at St. John the Beloved Parish just outside of Wilmington.  He has been ordained for three years.  He has a lot of energy and enthusiasm, is a people person, has a good sense of humor and is very happy at being assigned here at St. Ann.  I know that you will warmly welcome him as a member of our family and make him feel at home very quickly.
Download our "myParish" App!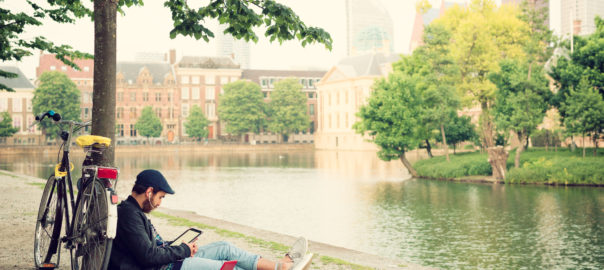 Relax, Refresh, and Renew
June typically signals a time to slow down for the summer. It's a time to relax, refresh and renew both personally and spiritually.While you're out at the beach, a lake, in the park or waiting for an appointment, your myParish app gives you quick access to many aspects of your Catholic life every day.
One touch takes you to the USCCB readings of the day. Another and you will find 49 prayers in the Prayer button. Catching up on the news is a snap by touching the News button. There are interesting articles from the Catholic News Agency. Looking for someone to share a rosary? Push the Rosary button and hear the soothing voice of Fr. John Riccardo.
Have a moment for a quick read? Click the Inspire Daily light bulb and find daily blogs from Catholic writers based on the day's readings.
Trying to find a church while traveling this summer? Tap the 3 lines in the upper left hand corner while on the myParish app. Then type in the zip code of your destination where it says Find a Parish. In seconds you will see the closest 10 parishes to that location using the app. Don't know the zip code? Touch the Discover Mass button and enter a city name and state.
All these aspects of Catholic life and more can be found in your myParish app.  May it allow you an experience of our faith, just a fingertip away. Catholic life every day.
Our myParish app is available to download for iPhone and Android smart phones. Stay connected with our parish throughout the week with instant notifications, an easy-to-access event calendar, and the ability to quickly reply to or share messages via Facebook or Twitter. Also enjoy a bunch of additional features like prayers, daily readings and helpful reminders to silence your phone before Mass or Confession, and much more.
Download our app today at myparishapp.com or search your phone's app store for myParish.
FORMED offers faith formation in an engaging style with the best Catholic teachers, authors and speakers on demand 24/7.  From prayer and formation to family and children's movies, you can find it.  FORMED has it all in one place.
To register, go to stannbb.formed.org ; click "Register"; enter your name, email address and desired password.  You're all set!  You are now ready to access the inspiring and engaging content on FORMED.  Don't wait!  Do it today!
Have you or do you know someone who has expressed an interest in becoming Catholic or was not baptized as a child?  St. Ann Parish offers the opportunity to come together in small group to learn more about the Catholic faith.  Adults have the opportunity to inquire about Church teachings and experience how Catholic Christians live their faith.  The Rite of Christian Initiation of Adults will prepare those who wish to receive the sacraments of Baptism, Confirmation and the Eucharist.  If you'd like to learn more, click below:


To speak to someone on the RCIA team, contact JoAnna Keller at 302-539-5443 or email at  jmelodykeller@hotmail.com.   Separate sessions are offered for children over the age of 6 years.
Additionally, if you know any inactive Catholics, please encourage them to call Molly Roach at 302-539-5443 and/or complete the questionnaire for inactive Catholics found on this website by clicking here.
"Politics is one of the highest forms of charity because it seeks the common good."  Pope Francis
There are many social issues facing us on a national and state-wide level.  You can make a big difference in just 5 minutes.  Use the link below to learn more and to join the Catholic Advocacy Network today.
http://www.cdow.org/join-the-catholic-advocacy-network/
Catholic Forum
We are excited to announce a new broadcast station, day and time for Catholic Forum!   Listen every Saturday morning at 11:00 on Relevant Radio 640.    Listen online anytime at www.cdow.org/CatholicForum, or search "Catholic Forum" on Apple, Spotify or iHeartRadio podcasts.  For photos, information regarding upcoming guests, links and more, "Like" Catholic Forum on Facebook at www.facebook.com/catholicforum